GI Utilities Selects Nelnet Renewable Energy as EPC Partner
Nov 14, 2023 / City of Grand Island Release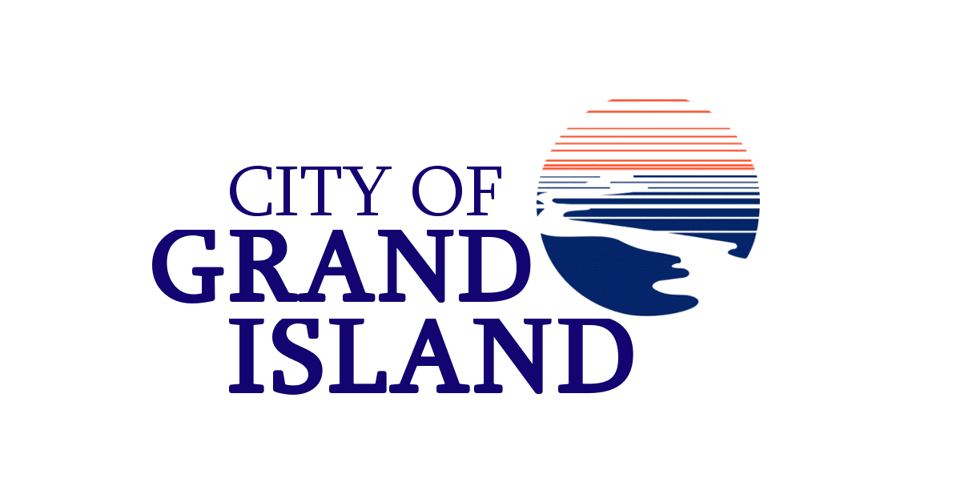 Grand Island, Nebraska - The City of Grand Island Utilities (GIUD) and Nelnet Renewable Energy are excited to announce a significant advancement in their shared commitment to sustainable energy solutions, with the approval of a 12.5 MW solar generation facility to be sited on the city's east side.
In February of 2023, GIUD released a request for proposal (RFP) to source bids for the establishment of the largest solar generation facility in Nebraska. Among the contenders, Nelnet Renewable Energy emerged as a standout respondent, demonstrating innovative proposals and expertise. The Nelnet Renewable Energy team was selected as the engineering, procurement, and construction (EPC) partner recommended for city council and mayoral approval.

On June 27, 2023, Ryan Schmitz, Director of Utilities at GIUD, presented the groundbreaking project before the City Council. Schmitz highlighted the project's potential impacts and the enduring benefits it holds for the city's residents. Jess Baker, Nelnet Renewable Energy director of special projects, and Travis Kepler, engineering manager, were also present during the meeting and engaged in a constructive Q&A session with the council members. The presentation resulted in a unanimous council vote in favor of greenlighting the project for immediate implementation.
Collaboration between the Nelnet Renewable Energy team and GIUD was instrumental in the selection of the ideal site and optimal scale for the solar installation. Conveniently located adjacent to an existing community solar facility and a strategically positioned substation, the 43.73-acre parcel chosen by the team offers a direct pathway for seamless interconnection.
Key Metrics for the Solar Project
Project Area: 43.73 acres
Solar Capacity: 12.5 MW dc / 9.9 MW ac
Solar Modules: 21,600 modules, each generating 580 watts
Inverters: 36 CPS 275 kW each
Estimated Annual Output: Approximately 23,500 MWhRacking System: Utilizing single-axis tracking, incorporating Valmont products from Valley,
Neb. Environmental Considerations: Incorporation of pollinator and wildlife-friendly habitat "The excellent collaboration in site selection is just the beginning for this partnership," said Nelnet's Baker. "We're excited to start working with the City of Grand Island Utilities to generate clean, renewable energy for the city's residents while we help maintain the eco-friendly habitat that's so valued by this city and its residents and businesses." Grand Island Mayor Roger Steele stated "Thanks to the initiative shown by Mr. Schmitz and Assistant Utilities Director Lynn Mayhew to develop a solar facility of this size, Grand Island utility customers will benefit from renewable energy generated right here by GIUD. In addition, the partnership between Nelnet and Grand Island will enable us to bring back the tax dollars that our taxpayers send to Washington DC and pay for the construction of this pioneering project with federal funds."
Construction is slated to break ground in November 2023.
About Nelnet, Inc. and Nelnet Renewable Energy: Nelnet, Inc. (NYSE: NNI) is a publicly
traded diversified financial services and technology company focused on offering educational
services, technology solutions, professional services, telecommunications, and asset
management. As a brand of Nelnet, Nelnet Renewable Energy serves others by financing,
developing, deploying, and operating clean energy solutions that create sustainable value.
Nelnet Renewable Energy offers a vast portfolio of solutions to help support residents,
commercial and small utility-scale customers, landowners, developers, investors,
municipalities, CleanTech innovators, and educational institutions in meeting their renewable
energy goals. As a leading tax equity investor, the organization developed a unique co-
investment platform that provides its syndication partners the opportunity to make low-risk,
impact investments and achieve competitive returns. Nelnet Renewable Energy's engineering,
procurement, and construction firm handles turnkey design, installation, and maintenance of
solar energy systems in-house – and adds unique capabilities with strong financial backing and
vertical integration of solar asset origination, development, financing, and asset management.
Rooted in innovation, the organization's venture capital team is able to bring enterprise-level
resources required by early ventures focused on climate, resilience, and sustainability. For
more information, visit NelnetEnergy.com.
Nothing herein should be construed as, and may not be used in connection with, an offer to
sell, or a solicitation of an offer to buy or hold, an interest in any security or investment product.
Investments in investment products managed by Nelnet Renewable Energy are available only
to "accredited investors," as such term is defined under federal securities laws. Investments
are offered only via definitive transaction documents, and any potential investor should read
such documents carefully, including all the risk factors relating to the investment, before
investing.