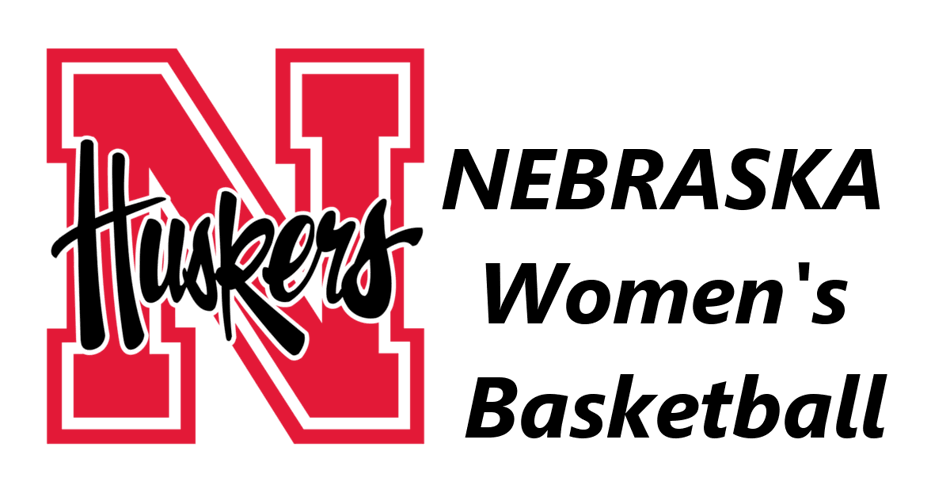 Huskers Head to No 15 Michigan Thursday
Jan 5, 2021 / NU Athletics
Nebraska returns to Big Ten road action on Thursday to take on its third top-15 team in three weeks when the Huskers collide with No. 15/14 Michigan. Tip-off between the Big Red (5-3, 3-2 Big Ten) and Wolverines (7-0, 2-0 Big Ten) is set for 5 p.m. (CT) at the Crisler Center in Ann Arbor.
A live video stream will be provided to subscribers of Big Ten Network plus. Live radio will also be available through the Husker Sports Network with Matt Coatney and Jeff Griesch calling the action across the network stations, the Huskers App and on Huskers.com.
Nebraska improved to 5-3 overall and 3-2 in the Big Ten with a hard-fought 53-50 win over Rutgers on Sunday at Pinnacle Bank Arena in Lincoln. Sam Haiby, who was named the Big Ten Player of the Week by College Sports Madness and earned a spot on the Big Ten Women's Basketball Weekly Honor Roll (Jan. 4), led Nebraska with 16 points and five assists while adding five rebounds. Haiby scored six straight points to cap a 9-0 Husker run midway through the fourth quarter that turned a 44-40 deficit into a 49-44 NU lead.
On New Year's Eve, Haiby's put-back of her own missed layup as time expired lifted Nebraska to an upset of previously unbeaten and defending Big Ten regular-season co-champion No. 15 Northwestern. Haiby's last-second shot was ESPN SportsCenter's Top Play of New Year's Eve.
Haiby, a 5-9 junior guard from Moorhead, Minn., finished with 19 points, eight rebounds and five assists against Northwestern. She enters the Michigan game leading Nebraska in scoring (16.1 ppg), assists (3.9 apg) and steals (1.3 spg) while ranking third on the team in rebounds (7.1 rpg).
Haiby earned a spot on the Big Ten Weekly Honor Roll (Dec. 14) after scoring a career-high 33 points to go along with nine boards and four assists in a Big Ten-opening win over Illinois (Dec. 10).
Sophomore Isabelle Bourne also has solidified herself as a rising star in the Big Ten. The 6-2 forward from Canberra, Australia notched her second straight double-double with 11 points and a career-high 12 rebounds in the win over Rutgers. She was also the primary defender responsible for holding Big Ten scoring leader Arella Guirantes to just eight points on 3-of-24 shooting. Bourne added her first career double-double in the win over Northwestern, finishing with 11 points and a then-career-high 10 rebounds. Bourne heads to Michigan ranked second among the Huskers in scoring (14.1 ppg), rebounding (7.9 rpg), assists (2.5 apg) and blocks (1.1 bpg). Through five Big Ten games, Bourne's numbers are even better at 16.2 points and 8.6 rebounds per contest.
Kate Cain, a 6-5 center from Middletown, N.Y., joins Haiby and Bourne as Nebraska's tri-captains in 2020-21. A three-time Lisa Leslie Award candidate, Cain notched four blocks against Northwestern to become just the sixth player in Big Ten history with 300 career blocked shots. Cain is averaging 2.9 blocks per game this season to go along with 7.5 points and 6.0 rebounds.
Ashley Scoggin has stepped into a major role in her first year as a Husker. The 22-year-old redshirt sophomore put up double figures for the third straight game with 11 points - all in the second half - in Nebraska's win over Rutgers. She owns season highs with 16 points against both Purdue and Idaho State and is averaging 8.1 points per game while hitting 14-of-30 threes (.467).
Junior Bella Cravens also has been a major contributor as a starter in Big Ten play. The 6-3 forward from Laie, Hawaii, is averaging 6.6 points and a team-best 9.6 rebounds in conference games, including a career-high-tying 16 rebounds in the win over Illinois. She added 13 boards in Sunday's win over Rutgers.
Scouting the Michigan Wolverines
Michigan enters Thursday's game at 7-0 overall and 2-0 in the Big Ten following an 84-63 victory over No. 15 Northwestern on Sunday in Evanston, Ill. The Wolverines climbed to No. 15 in the Associated Press Poll, marking the third Big Ten opponent Nebraska has faced since Dec. 20 that was ranked No. 15 at game time. Michigan came in at No. 14 in the USA Today Coaches Poll Tuesday.
First-team All-Big Ten forward Naz Hillmon leads Michigan in scoring and rebounding with 24.6 points and 9.9 rebounds per game. The 6-2 forward has hit 66 percent of her shots from the field and 80 percent of her free throws but has not attempted a three-pointer this season. In just over two seasons with the Maize and Blue, Hillmon has already amassed 1,153 points and 571 rebounds.
Michigan has been bolstered by the addition of Leigha Brown. The former Husker is averaging 19.7 points, 3.6 rebounds, 3.7 assists and a team-best 1.4 steals per game. Brown, who was named the Big Ten Player of the Week (Jan. 4), is also shooting 55.6 percent (10-18) from three-point range and 65.4 percent (51-78) overall from the field. Brown was an honorable-mention All-Big Ten choice and the Big Ten Sixth Player of the Year last season at Nebraska (14.4 ppg, 3.4 rpg).
Brown joins another former star from the state of Indiana, Amy Dilk as a junior in the Michigan backcourt. Dilk is averaging 9.0 points, 5.1 rebounds and a team-best 4.9 assists per game as the Wolverine point guard. Dilk was a second-team All-Big Ten choice by league coaches last season.
Michigan's three juniors are joined by experienced returning senior starters Hailey Brown (10.3 ppg, 4.7 rpg) and Akienreh Johnson (10.5 ppg, 4.7 rpg) in giving the Wolverines one of the most balanced and experienced starting fives in the Big Ten. Johnson is a graduate student this year for the Wolverines.
Off the bench, juniors Emily Kiser (5.0 ppg, 6.0 rpg) and Danielle Rauch (2.6 ppg, 2.1 rpg) and sophomores Michelle Sidor (5.4 ppg, 1.2 rpg) and Maddie Nolan (4.6 ppg, 5.6 rpg) give the Wolverines more depth and experience. In fact, Nolan started in Michigan's 81-75 Big Ten Tournament win over Nebraska to close the 2019-20 season. Rauch played 32 minutes in Nebraska's 74-71 win over the Wolverines in the regular-season meeting between the two teams in Lincoln (Jan. 19, 2020).
Coach Kim Barnes Arico is in her ninth season leading Michigan and her 25th year as a head coach. The Wolverines finished 21-11 and 10-8 in the Big Ten last year. Michigan owns eight straight 20-win seasons under Barnes Arico, who carries 11 consecutive 20-win campaigns overall as a head coach into 2020-21.
Michigan is averaging 87.9 points per game while shooting 53.9 percent from the floor, including 43 percent (49-114) from three-point range. The Wolverines have hit 76 percent of their free throws. Michigan has scored at least 76 points in each of its first seven games, including 90 points four times.
Michigan owns a plus-13.7 (44.0-30.3) team rebounding margin, but carries a minus-3.9 team turnover margin per game. The Wolverines are surrendering just 61.1 points per game while holding the opposition to just 35.1 percent field goal shooting. Michigan has held opponents to just 24.3 percent (33-136) success from beyond the arc.
Nebraska vs. Michigan Series History
Nebraska owns a 14-6 edge in the all-time series with Michigan, including a 74-71 win in last year's only regular-season meeting at Pinnacle Bank Arena in Lincoln (Jan. 19).
Michigan avenged that loss with an 81-75 win over the Huskers in the 2020 Big Ten Tournament in Indianapolis (March 5). Leigha Brown scored 22 points for Nebraska against Michigan, while Amy Dilk answered with 22 points for the Wolverines and Naz Hillmon added 20. Nebraska's Isabelle Bourne produced the best game of her freshman season with then career highs of 16 points and five blocked shots to go along with six rebounds in 29 minutes off the bench.
The Huskers have won three of the last five meetings with the Wolverines, including a 61-54 victory over Michigan in the Big Ten Tournament quarterfinals on March 2, 2018, at Bankers Life Fieldhouse in Indianapolis - the only previous neutral site meeting between the two schools before the 2020 Big Ten Tournament.
Nebraska is 7-3 all-time against Michigan in Lincoln. The Huskers are also 7-3 all-time against the Wolverines away from home, including 6-2 in Ann Arbor and 1-1 at the Big Ten Tournament.
The series has been evenly matched as Big Ten foes, with Nebraska owning an 8-6 edge since joining the conference in 2011-12.
Nebraska was 6-0 against Michigan as non-conference foes dating back to the first meeting between the two teams on Nov. 28, 1980 at the Bob Devaney Sports Center in Lincoln. The Huskers won 118-92 in the highest scoring game in Nebraska women's basketball history.