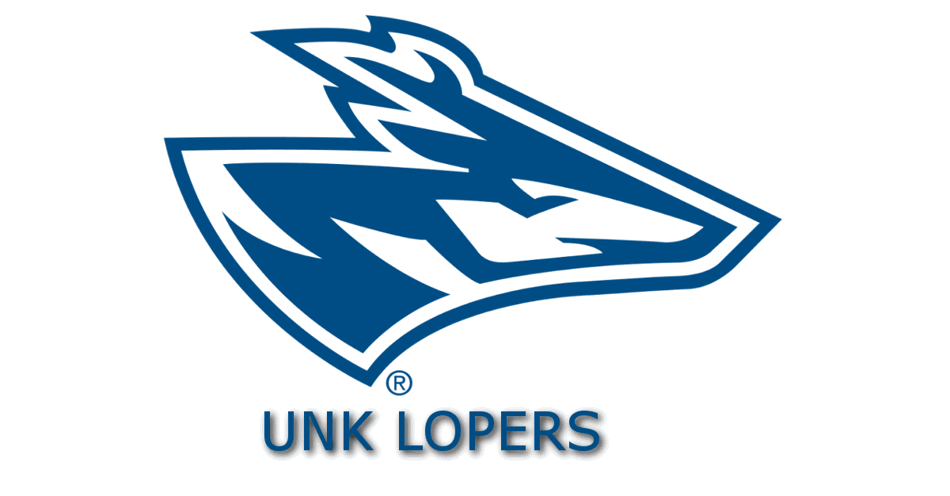 UNK MBB: Lopers 2nd Half Rally Falls Short
Dec 2, 2022 / UNK Athletics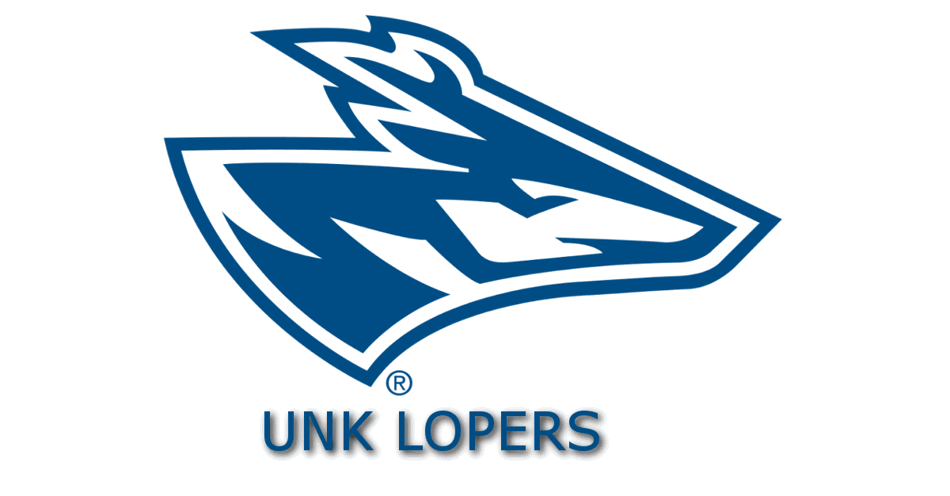 Kearney, Neb. – The Rogers State Hillcats started and finished strong to down Nebraska Kearney, 78-58, Thursday night at the Health & Sports Center.
This was the MIAA opener for both teams with RSU (5-2), from Claremore, Okla., now 5-2 all-time against UNK (2-5). This past Sunday in Tulsa, the 'Cats battled Division I Oral Roberts before falling late, 81-70.
RSU jetted out to a 43-26 halftime lead on the strength of 29 bench points and 5 of 8 three-point shooting. UNK countered by starting the second half on a 25-8 run that had things knotted up at 51 with just over 11 minutes to play. Rogers, however, got going again, finishing on a 27-7 run that featured a key 10-2 spurt.
"We had to change up some of the things we were doing offensively. (In the first half) we were running our normal continuity but they had us scouted really well. They were putting a lot of pressure on the driving lanes and things weren't there like they need to be," said Loper head coach Kevin Lofton. "So, we switched to more of a four-out look, to open up the top and give us the ability to drive it to the basket. They helped us get easier opportunities and got us to the line."
Coming off the injured list, redshirt sophomore forward Ryder Kirsch (Rapid City, SD) hit a layup to cap the Lopers big 10-minute push. That made it 51 all with UNK then getting a stop but missing a three. The Blue & Gold came into the weekend among D2's top three-point shooting teams (41%; 12.8 makes per game) but was just 6 of 28 from long distance tonight.
RSU senior guard Chris Whitaker scored the game's next four points with teammate Isaac Johnson knocking down a corner three soon after. The triple was a five-point swing as Ugo Obineke blocked a potential Loper layup, leading to Johnson's fast-break shot.
"They started to reassert themselves and you could see why they got the big lead to start with," said Lofton. "They got on the boards a few times and their guards were physical. We stayed in front of them but they just moved us where they wanted to go. We got to get better at holding our ground."
Over the last 11 minutes UNK missed two free throws, the front end of a one-and-one situation and went 2 of 14 from the field. On the night, RSU made half its shots (32 of 64) with UNK at 37 percent (19 of 52).
"We missed some key free throws. One that could've cut it from five to three and another time it would've kept us from going down seven," said Lofton. "We also missed some layups around basket. We have to finish those if you're going to stay in a game like this."
Sophomore wing Preston Lawrence (nine), sophomore guard Sam Davidson (eight) and 6-7 freshman wing Caden Fry (eight) combined for 25 first half points on 10 of 13 shooting (5 of 7 threes). This was Lawrence's first game of the year but he still sunk 3 of 6 triples.
D1 transfer and senior guard Sherwyn Devonish-Prince Jr. (13 points, nine assists), Southeast C.C. transfer Kofi Hamilton (12 rebounds, 11 points) and 6-8, 270-pound post Joey Saracco (12 points, seven boards) all got going in the second half. Besides the hot shooting, the 'Cats were plus 13 on the glass and committed just eight turnovers.
For UNK, Kirsch had 17 points, six defensive rebounds, three assists and two steals with Utah super senior forward Darrian Nebeker providing a team-best 19 points, five boards and two thefts. Next, Colorado sophomore guard Sean Evans hit three treys to tally 13 with Colorado redshirt freshman guard Braden Boley (four points, three boards) leading the bench corps.
The Lopers host Northeastern State Saturday afternoon. The RiverHawks (4-2) lost at Fort Hays State tonight in overtime, 96-87.