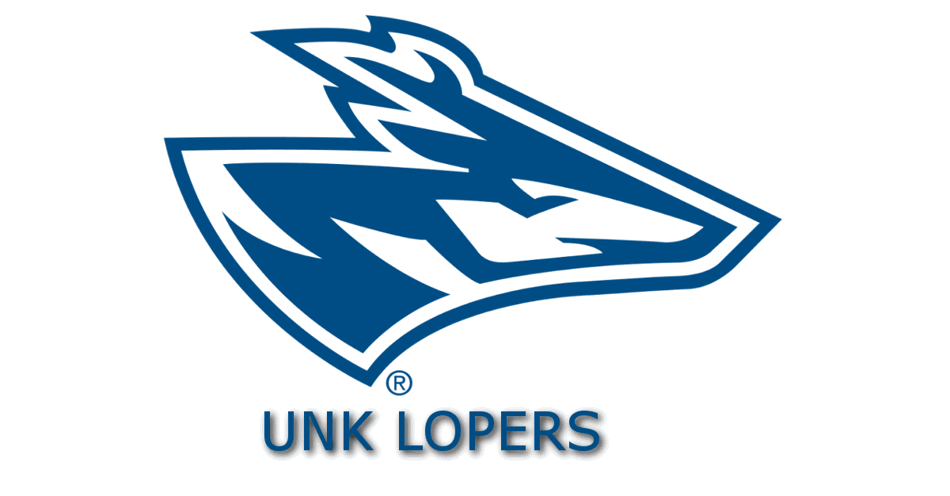 UNK MBB: Lopers Clipped at the End Again, 65-62
Jan 21, 2023 / UNK Athletics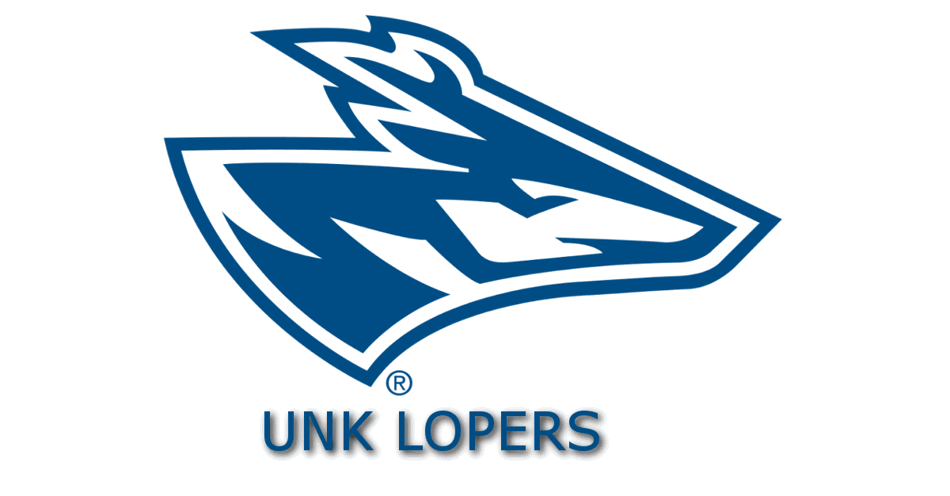 Junior guard Tyler Nelson scored a career-high 25 points and last second three didn't fall for Nebraska Kearney as the Washburn Ichabods posted a 65-62 win Saturday evening in Topeka.
This was the only meeting this year between WU (8-9, 5-6) and UNK (3-15, 1-11). The snakebit Lopers are now 2-9 in games decided by 10 points or less with two of the last three setbacks coming by a combined five points.
"I'm proud of our guys. I felt like they competed and this is only the second time in the last five games we lost the battle of the boards. They had 18 second chance points and we turned it over a little too much .. they had 14 points off of our turnovers. That's your game in a nutshell," said UNK head coach Kevin Lofton on the KRVN Radio post-game show.
Now on a three-game win streak, Washburn saw Nelson score 15 points above his season average. He had 23 points last week in a win over Pittsburg State and topped his previous career-best night of 24 by going 7 of 18 (3 of 7 threes) from the field and 8 of 9 at the line. He also had four rebounds and three assists.
"Our guys guarded but we didn't finish enough possessions and turned it over too much," said Lofton.
UNK jetted out to an 11-4 lead with the 'Bods coming back to have things tied up at 29 by the break. WU held its biggest lead, 48-42, with 10:45 to play but the Lopers promptly tied things back up in less than a minute. The WU lead never got bigger than four the rest of the way with four UNK missed free throws looming large in the second half. Overall, the 'Bods went 17 of 19 at the line with the Lopers at 10 of 14.
Utah super senior Darrian Nebeker went 1 of 2 at the line with 1:36 left to make it 61-58. After seeing the 'Bods miss two threes, the Lopers saw Colorado sophomore Tom Connelly make 1 of 2 freebies at the 24 second mark. While WU made two subsequent line shots, Connelly grabbed an o-board that led to a made deep three from Colorado sophomore Sean Evans.
"Darrian is doing the best he can to carry us. Sean has also really stepped up … Tom's numbers aren't tremendous but he's gives us a lot of effort when it comes to rebounds," said Lofton. "Jaleque (Dunson) played solid defense today and heavy minutes and Winston (Cook) played through a recent illness."
Sophomore guard Levi Braun finished the scoring with Nebeker seeing a contested 25-footer hit the front of the rim as the clock was winding down. UNK ended up 10 of 27 from long range including a 4 of 13 effort in the second half. WU (4 of 22) was ice cold from three-point land.
"We were trying to get Darrian downhill if we could. If he couldn't get a shot, get to the paint and kick to somebody else," said Lofton. "They are a good defensive team so we weren't going to get a high percentage shot. He's a senior and you want the ball in his hands … I'm okay with (the last shot)."
Besides Nelson's heroics, WU got a combined 22 points and 13 rebounds from Andrew Orr and Michael Keegan.
For UNK, Nebeker tallied 13 of his team-best 22 points in the first half. He made eight shots (three triples) and three freebies while also supplying seven dimes and five rebounds. Nebeker is the MIAA leader in assists per game (4.8). Next, Evans continued his recent hot stretch by having 19 on 4 of 9 triple shooting; he also grabbed a career-best nine rebounds. Finally, Connelly had a career-best 11 rebounds as well as four points.
UNK hosts three-time defending national champion Northwest Missouri on Thursday night.