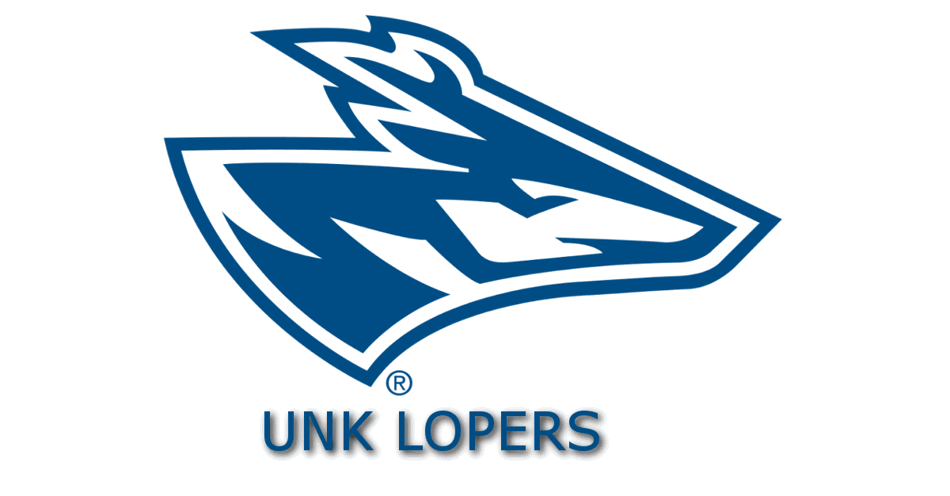 UNK men fall by seven at Lincoln
Jan 8, 2021 / UNK Athletics
Kearney, Neb. – The Lincoln Blue Tigers had four starters score in double figures and hit several big threes down the stretch to hold off Nebraska-Kearney, 67-60, Thursday night in Jefferson City, Mo.
This was the first game for both teams since December 20. Lincoln improves to 5-2 and 4-0 at home while UNK falls to 2-6. This is the Lopers third straight loss in Jeff City; they've also seen all eight of their games decided by 12 points or less.
Things were tied up at 13 with seven minutes gone by when Alliance senior forward Austin Luger picked up his second foul. After the Blue Tigers hit a jumper in the lane Utah senior guard Jake Walker was dinged with his second foul. He and Luger came in averaging a combined 33 points per game.
Leading for 37 minutes on the night, Lincoln was up 33-26 at the break and then moved ahead by 13 with 15 minutes left. However, that's when Luger got hot to the tune of 23 second half points. He made 7 of 12 shots including 5 of 7 effort from downtown while going 4 of 4 at the line.
UNK whittled the deficit to four and three points several times, the last coming at 54-51 with 5:54 remaining. The Lopers forced a shot clock violation but a Walker fadeaway baseline jumper hit iron. Lincoln then got a three from senior guard Ni'Sean Rigmaiden from the right wing to make it a two-possession game. Earlier Kearney was down four when junior guard Yaniel Vidal saw his three roll around the rim before falling for a 46-39 lead.
After Rigmaiden's big triple UNK didn't get closer than seven points as the Blue Tigers finished the night 6 of 11 at the line. They did make 50% (25 of 56) of their shots while tallying 16 points off 17 Loper turnovers.
Luger went for a career-high 26 points in 27 minutes of work. He worked around four foals to also have three rebounds and an assist. His previous high of 21 points came last year in a big win at Colorado School of Mines. Next, Lincoln senior Sam Morris had 11 points, seven boards, three steals and two assists with Texas senior reserve guard RJ Pair at seven points and two assists in 20 minutes. Finally, UNK made 7 of 19 threes and had 28 points in the paint.
A balanced LU attack featured 13 points from junior post Sai Witt and 13 points, seven boards, five dimes and five steals from senior guard Cameron Potts. The duo combined to go 12 of 20 from the floor.
Kearney heads to Central Missouri Saturday afternoon. The Mules improved to 2-6 with a 71-64 decision over Fort Hays State tonight.