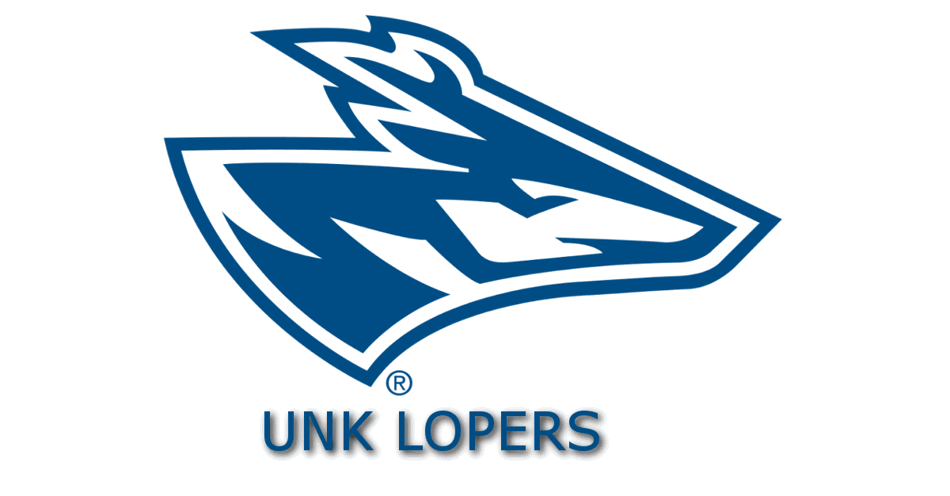 UNK volleyball falls in five at NCAA tournament
Nov 19, 2022 / UNK Athletics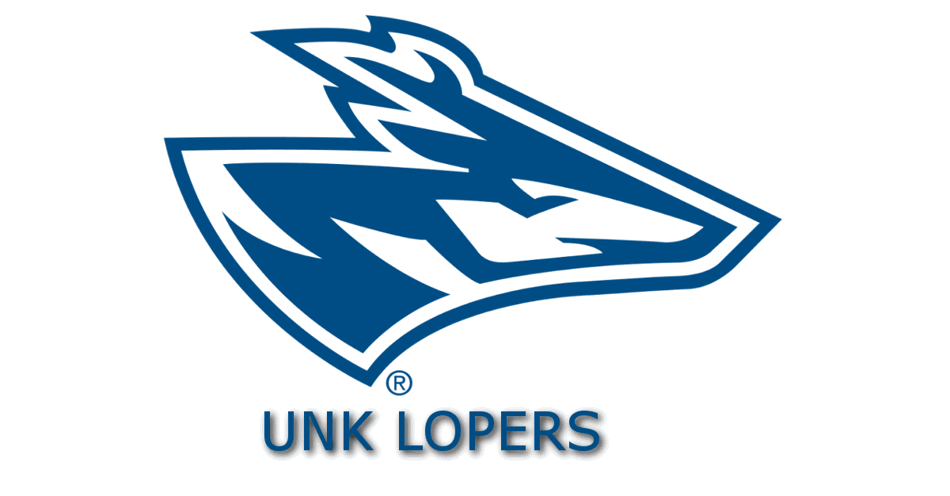 (Wayne, NE) - The third-ranked Concordia-St. Paul Golden Bears rallied in the fourth set and hit .467 in the fifth to down 13th-ranked Nebraska Kearney (-19, 22-25, 17-25, -21, -10) in an NCAA Tournament first-round match Friday evening in Wayne.
CU (27-5) advances to Saturday's Central Regional quarterfinals where'll they'll take on sixth-ranked Minnesota-Duluth at 5 p.m. The Bulldogs beat MIAA-member and 15th-ranked Washburn, 3-1, in the first match of the tournament. UNK, in the NCAA's for a 23rd straight season, ends at 28-6.
The Lopers used a balanced offensive attack and 12 Golden Bear service errors to not only be up 2-1 but ahead 16-9 in the fourth. An ace from North Platte redshirt freshman setter Peyton Neff provided the seven-point cushion but CU, who has never lost in the first round of the NCAA's, had a response. They finished on a 16-5 run that featured eight kills and four aces.
One of those aces came when it was 19 all with an unforced Loper error then giving CU the lead for good. The Golden Bears had seven aces and nine service errors in last year's 3-2 NCAA second round win over UNK. Tonight, they finished with nine aces and 12 miscues.
The Lopers dusted themselves off and held leads of 4-1 and 5-2 in the fifth. Alliance outside Emersen Cyza had one of her team-high 19 kills to give UNK a three-point lead but that advantage was short lived as CU followed with a 6-1 run. The spurt featured four kills and two blocks and the Golden Bears never trailed again.
Northern Iowa transfer and sophomore outside/right side Emma Schmidt had five of her team-best 16 kills in the fifth as CU hit a solid .467 (9-2-15). They also had four team blocks with four different players having two block assists apiece.
Schmidt (.275, 14 digs) was one of five Golden Bears to have a double digit kill total. The others included junior outside/right side Katie Mattson (11 kills, .333 pct., 10 blocks) and junior outside/right side Jasmine Mulvihill (14 kills, eight digs, eight blocks). CU out hit UNK by a .281-224 margin while also having eight more kills, eight more blocks and 12 more digs but being minus for in the serve game. Finally, CU had 14 unforced attack errors to just five for the Lopers.
Cyza, reaching 1,000 digs in her collegiate career (1,002; UNK plus Wyoming), reached her offensive output in 38 attempts (.316 pct.). Fourteen of her kills came over the first three sets. Next, Kansas sophomore outside Asha Regier (14) and Lincoln sophomore right side Lauren Taubenheim (10) had two of their better offensive matches of the season. This marks Regier's third straight matches with at least 13 kills while Taubenheim had her highest kill total since September.
Finally, Kearney senior middle Bailee Sterling had eight kills, six digs, four stuffs and hit .286 with Neff at 49 assists, nine digs, and two blocks.
UNK says farewell to senior DS Elise Volk (Omaha), MB Michaela Bartels (Bennington) and OH CeCe Beahm (Hastings). Sterling, Cyza and MB Fallon Stutheit (Johnson) all may take advantage of their "COVID" year.