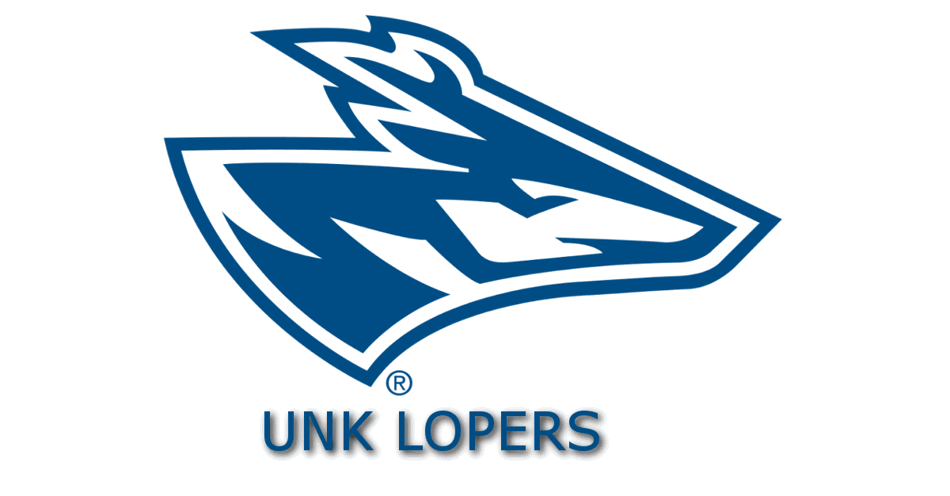 UNK WBB: #16 Lopers Win Another Close One, 55-51
Jan 21, 2023 / UNK Athletics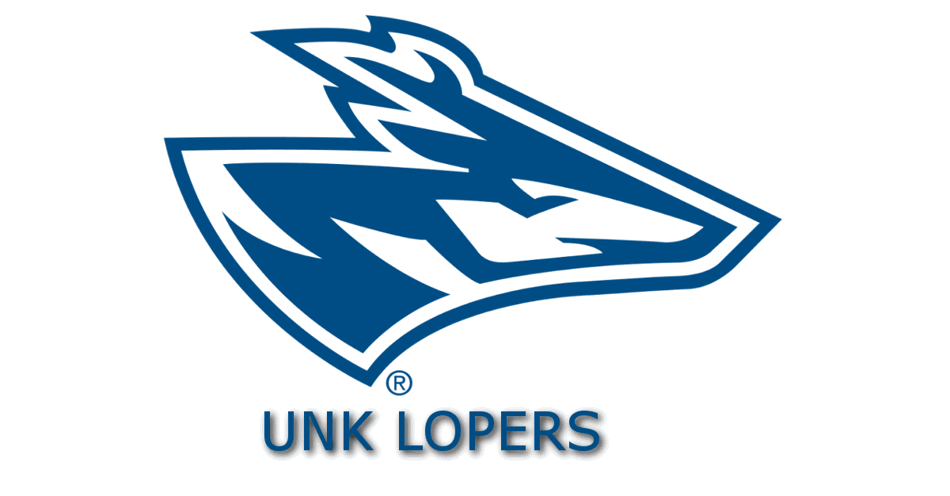 The 16th-ranked Nebraska Kearney women's basketball team got 14 points and 10 rebounds from both Klaire Kirsch and Shiloh McCool to get past Washburn, 55-51, Saturday afternoon in Topeka.
Thanks to the snowstorm and a rare Wednesday night game, the Lopers (18-3, 11-2) spent five days on the road this week. They are now 3-2 in games decided by five points or less and are on a five-game win streak. This was the only meeting this year with a young Ichabods squad (7-10, 3-8).
Allowing just 56.9 points per game on the season, Washburn came out of the gates strong to grab leads of 16-7 and 21-9. WU was making around half its shots in the early going but UNK's top-ranked defense (50.0 ppg) limited the 'Bods to just 19 second half points.
"They struck us early. I don't think we were ready from the jump and that's on us," said UNK assistant coach Devin Eighmey. "These guys had a fourth quarter lead on Fort Hays (Wednesday) and been in some other games. They do a good job defensively and are really physical."
UNK led for only 9:45 of game action and final got the lead back, 39-38, late in the third quarter thanks to a jumper from junior guard Trinity Law (Brandon S.D.) However, WU hit a last second shot to knot thing sup at 41 entering the fourth.
Both teams struggled at the line over the final 10 minutes, the 'Bods going 4 of 9 and the Lopers 6 of 11. UNK never trailed in the fourth and broke a 45-45 tie with a 7-2 run that featured a McCool three-point play and a patent top-of-the-key three from super senior forward Elisa Backes (Salina, Kan.).
"We got resistance from them the whole game. Their kids have really bought in (to a first-year head coach)," said Eighmey. "We got shocked initially and were in for a dogfight."
However, the Lopers didn't score again until junior point guard Sarah Schmitt (Swisher, Ia.) knocked down a free throw with 39 seconds left to make it 53-51. During this late stretch, WU missed four freebies with four UNK possessions resulting in four missed shots.
Washburn called timeout to advance the ball after Schmitt's made free throw but was called for traveling on a drive to the hoop. Backes hit the first of two subsequent free throws with the 'Bods committing another turnover, leading to another Schmitt freebie and the game's final point.
"We were able to get it done even though it wasn't the prettiest. Offensively, we got into the paint with some post ups and drives," said Eighmey. "We were fortunate to be down only eight at the half."
Washburn out shot UNK by a 43-35 percent margin but was out rebounded by nine and 15 turnovers led to 17 Loper points. The Blue & Gold also made 14 FT's with WU attempting just 16.
Kirsch (Rapid City, S.D.) was the Energizer bunny for UNK throughout the afternoon, reaching her point total by making 5 of 11 shots (2 of 4 threes). In addition to her normal strong board work, she had four steals and two assists. This marks her 21st career double double, third most in school history.
"Klaire is just a winner and was the one collecting the energy and giving it to people today. That kid is a heckuva player and one of the greats to ever play at UNK," said Eighmey. "Proud to be her coach."
McCool (Pleasant Hill, Ia.) got going in the second half and made five shots and went 6 of 8 at the line. She is up to 15 career double doubles, tied for seventh on the Loper list. Next, Backes had 11 points, five boards, two steals and block.
Washburn got 13 points from 6-3 Kansas State forward Emma Chapman and 10 points from junior Aubree Dewey. Five others were between four and eight points.
UNK hosts Northwest Missouri State (Thursday) and Missouri Western State (Saturday) next weekend. Mo West (17-4, 11-2) upset previously unbeaten Central Missouri today, 66-63.