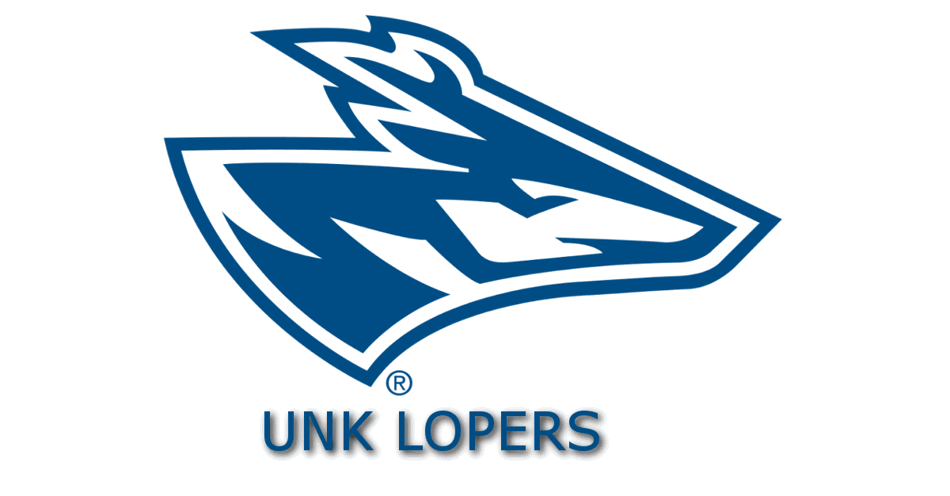 UNK women remain unbeaten with win at Lincoln
Jan 8, 2021 / UNK Athletics
Kearney, Neb. – Junior Klaire Kirsch grabbed 16 rebounds and tallied 13 points as Nebraska-Kearney roared past Lincoln, 68-53, Thursday night in Jefferson City, Mo.
This was the first game for both teams since December 20. UNK moves to 7-0 for a second straight year while the Blue Tigers, under first-year head coach Andrea Mize, falls to 0-6.
The Lopers took charge from the opening tip and used an 11-0 run to lead 18-6 after the first quarter. UNK went inside early and often with Iowa junior forward Maegan Holt scoring a quick six and Kirsch tallying five over the first 10 minutes.
Lincoln, down by as many as 22, hung around for a while and made a couple of runs to get the deficit into single digits. A bucket in the lane by junior post Virja Lewis made it 31-24 early in the second half. However, the Loper response was a Kirsch three and back-to-back layups by Holt. Suddenly it was 38-24 and the Blue Tigers didn't get closer than 15 points until the waning moments.
After shooting a season-best 48% to beat Northeastern State, UNK was at 46.7% (28 of 60) tonight. They also were plus 11 on the glass, got 35 bench points and tallied 14 points thanks to 11 offensive caroms.
Kirsch (Rapid City, S.D.) records her first double double but this marks her third game with a double digit board total. She also had 16 rebounds in a December 2019 win vs. Fort Hays State. The Loper individual game record of 18 was set by Julie Volquardson in 1985 game vs. Missouri Western State and then tied by Heather Steffen in a 2003 contest against Chadron State.
She was 5 of 10 (3 of 7 threes) from the field with 12 of her boards coming on the defensive end. Next, Holt was 7 of 12 from the floor to lead UNK in points (16) with reserve forwards Shiloh McCool (13) and Elisa Backes (12) combining for 25. The pair went 11 of 15 from the floor, had eight assists, seven rebounds and two steals in 32 minutes.
Lincoln got 12 points and four steals from 5-5 sophomore guard Niyah Jackson with its bench tallying 30. That group was led by 5-3 freshman guard AJ Bradley (nine points, eight rebounds, two assist and two steals).
UNK heads to nationally-ranked Central Missouri on Saturday. The Mules are also 7-0 after a 79-72 win over Fort Hays State tonight.