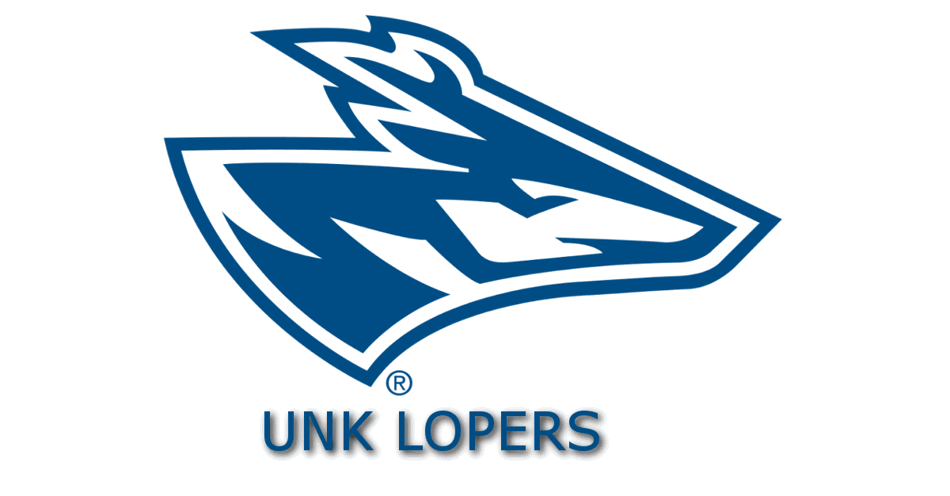 UNK Wrestling: #2 Lopers Have Busy Weekend in Vegas & Crete
Dec 4, 2022 / UNK Athletics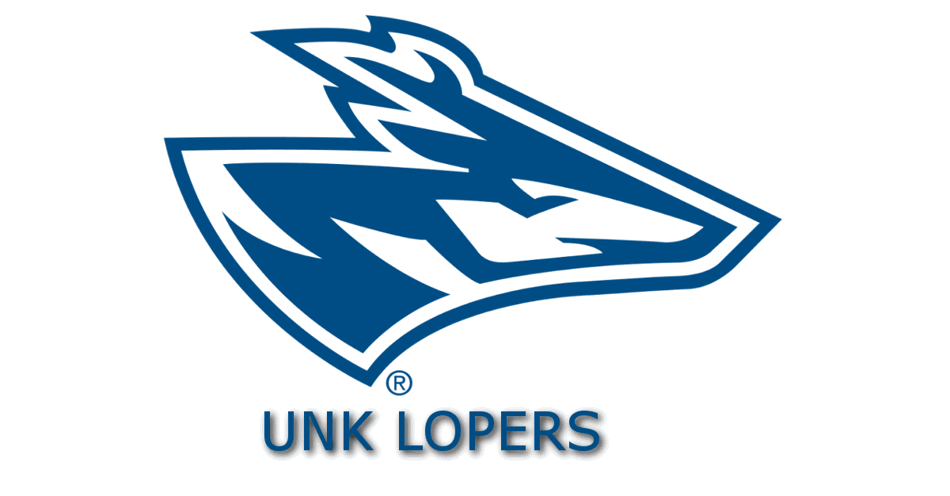 The now second-ranked Nebraska Kearney wrestling team placed 13 in the top six at the Doane/Conner Oppenheim Open Saturday in Crete and won eight matches at the Cliff Keen Invitational Friday in Las Vegas.
Seven Lopers flew out to Vegas for the annual Cliff Keen with the rest of the squad driving to Crete on Saturday.
In Nevada, UNK battled top Division I competition with 11 of the losses coming to nationally-ranked D1 individuals. The Lopers tallied eight team points to come in 27th among 33 teams.
Second-ranked heavyweight Lee Herrington (Kearney) upset 11th-ranked Zach Knighton-Ward of Hofstra, 11-5, in a consolation match and also defeated wrestlers from Cal State Bakersfield and Edinboro (Pa.). Next, top-ranked 184-pounder Billy Higgins (Omaha Skutt) won three straight matches, getting past foes from The Citadel, Cal Baptist and Air Force. Finally, redshirt senior 174-pounder Austin Eldredge (McPherson, Kan) had a 15-0 tech fall with Nick James (Kearney H.S.) getting past Justin Hoyle of Hofstra, 9-5, at 141 pounds.
At Doane, UNK dominated the "Amateur" bracket as true freshman Jacob Awiszus (184 lbs.), Roberto Bautista (157 lbs.), Tre Daro (197 lbs.) and Zach Ourada (133 lbs.) each placed first with redshirt freshman Crew Howard (Clarinda, Ia.) and Jake Boley (Colo. Springs) tying for first in the "Open" bracket.
Also cracking the top four in the Open brackets were runners up Bishop Murray (125 lbs.) and Joseph Airola (133 lbs.) and redshirt freshman Dylan Vodicka (4th/184 lbs.). Finally, redshirt freshmen Hector Serratos (125 lbs.) and Jackson Kinsella (197 lbs.) both came in fifth with veterans Jordan Kelber (133 lbs.) and Teontae Wilson (157 lbs.) each sixth.
Awiszus (Gering H.S.) had two falls and got past Kolby Larson of Iowa Western, 6-5, via tie break in the finals. Bautista (Spring, Texas) won two matches, including the first-place bout, in sudden victory with the Lopers luck continuing as Ourada (Omaha Skutt) got past Nebraska's Hayden Milles, 2-1, in the finals via tie break. Daro (David City) didn't need overtime as he had four falls, each coming in less than 3:48.
In the Open Division, Howard got to the 285-pound finals thanks to a 4-2 sudden victory decision over Grand View's Tommy Mommer with Boley having two falls and beating a 'Husker in round one. Next, Airola (Ward, Colo.) won three matches before falling to Grand View's Korey Mendoza, 3-2, in the 133-pound finals with Murray (Topeka, Kan.) having a first-period fall and two shut outs to reach the 125-pound title match. Finally, Vodicka (Garrison) won four straight matches after dropping is first one by a single point.
UNK heads to Hays, Kan., next Sunday for the annual Tiger Open.