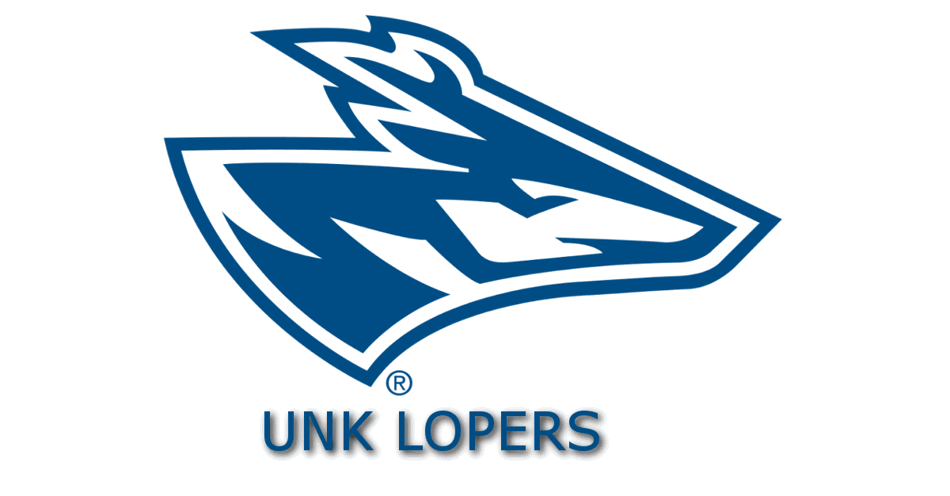 UNK Wrestling: #3 Lopers Go 1-2 at Midwest Duals
Jan 21, 2023 / UNK Athletics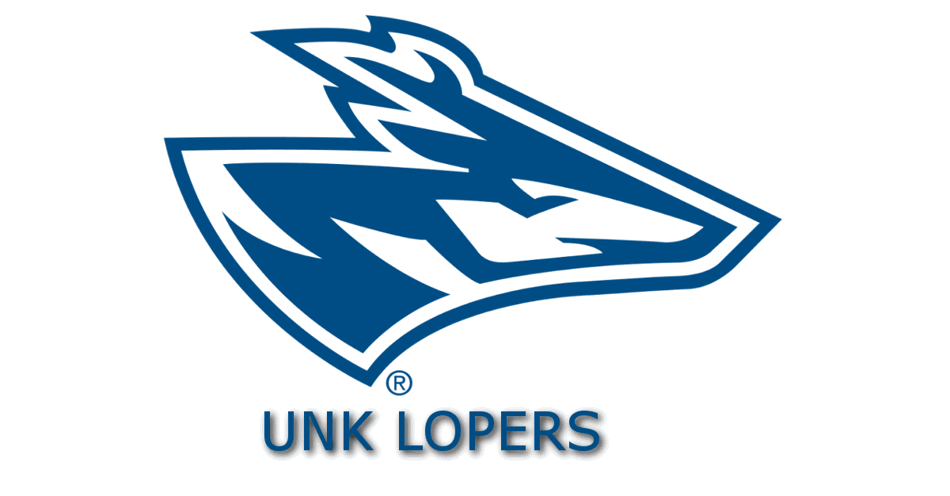 Kearney, Neb. – The third-ranked Nebraska Kearney wrestling team beat No. 23 Western Colorado, 23-16, and fell to both No. 17 Northern State, 22-20, and No. 8 Adams State, 21-18, Saturday afternoon at the Buffalo County Fairgrounds.
This was day two of the annual Midwest Duals with UNK's "Reserves" getting past Reserves both Northern, 51-6, and Adams, 22-15, to push the Loper overall dual record to 9-5.
Head coach Dalton Jensen and his staff have had the misfortune of dealing with a rash of injuries and illnesses this year so the Lopers fielded another young lineup today around four nationally-ranked individuals. That foursome of Nick James (141 lbs.), Austin Eldredge (174 lbs.), Billy Higgins (184 lbs.) and Lee Herrington (285 lbs.) went a combined 11-0 with four tech falls, three falls and a major.
"Afterwards we talked about fight. We saw inconsistency throughout the lineup, inconsistency from one dual to the next and inconsistency in how much effort was being put out," said Jensen. "To put ourselves in good position for the postseason, there has to be consistency from top to bottom in the lineup."
In the morning, the NSU Wolves (7-3) got a 6-2 win from third-ranked Cole Huss at 197 pounds to secure the victory. Seventh-ranked Wyatt Turnquist was on pace for a major at 149 pounds but recorded a fall at 6:46 instead, picking up two big points for his team. UNK did see Blue Springs redshirt freshman Drew Arnold post a 6-0 win at 133 pounds.
"In a dual atmosphere like this its' momentum and one guy is affected by the guy that competed previously. So, if he sees him not compete hard, not go hard, it affects him a little bit whether you think it does or not," said Jensen. "We got spoiled the last six years with all of those super seniors. When you lose a combined 20 All-American honors in one year, things change a little bit."
Against the Mountaineers (7-5), Kearney redshirt senior Teontae Wilson was trailing late to Tannen Kennedy by an 8-7 score with Kennedy having riding time in his back pocket. However, Wilson had a takedown and 4-near fall points to record a 13-8 win. Later, Iowa redshirt freshman Jackson Kinsella had a 16-1 tech fall at 197 pounds.
UNK won the last four matches against the Grizzlies (8-0) to almost come back from a 21-0 hole. Kinsella won again, 9-2, with Higgins (0:32) and Herrington (2:41) having quick falls. In the reserve duals, Valentine grad student Jordan Kelber (149 lbs.), Grand Island redshirt freshman Brody Arrants (157 lbs.) and Garrison redshirt freshman Dylan Vodicka (197 lbs.) all went 2-0.
"This team has put a little bit of pressure on itself. Oh, we won it last year and we're the national champions. No, it's 2023, a fresh start and a different team," said Jensen. "A lot of them are young … we're wrestling six, seven freshmen. They are going through the same leaving curve those super seniors did years ago."
UNK heads to NAIA defending national champ Grand View next Friday in Des Moines.